Masterclass Outsmarting the Impostor Phenomenon and Other Types of Self-Defeating Dynamics
Tuesday, 21.05.2019, 16.00-18.00 (Doors open @15.30, Nieuwegracht 29, Utrecht)

Max: 19 participants (1 sponsored ticket available)
Getting real about the Self-Defeating Behavior that you or your students get caught up in is of tremendous importance if we are set on reaching our highest potential in academia.
Recognizing these forms of behavior, understanding what these behaviors are telling us, knowing how to work with them. This will enable us to get to the academic "core business" of "asking questions out loud", following our research interests unapologetically, raising questions and addressing themes that truly intrigue you more effortlessly.
For whom:
Researchers who are eager to get energized
Teachers who want to lead by example and create a nurturing learning environment
Academics who want to brush up their skills in helpful self-reflection

Shut up & Write Workshops
Every 2nd Tuesday of the Month: wonderful workshops that work like kickstarters to get you back in your flow of writing:
10.15-10.30: Arrival with coffee/tea
10.30-16.45: Workshop around three rounds of deep writing, productivity guaranteed.
Make sure to read the 'Shut up & Write'-manual up front. You'll receive the manual directly after booking your ticket. If you have any questions, don't hesitate to e-mail or call me.
Coffee, tea and healthy snacks included.
Bring your own lunch. There is a fully equipped kitchen available to you.
Tailor-made Workshops for your network, team or institution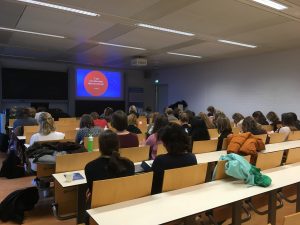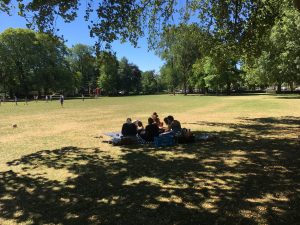 Together with Anna you'll find both the theme and the methods that best suit your audience.
Just contact Anna for a non-binding brainstorm about how to best facilitate or kickstart a nurturing academic environment in your workplace.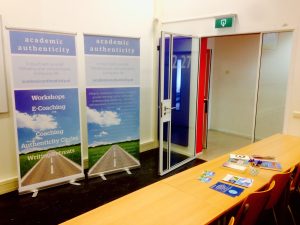 Organizing Academic Authenticity Workshops for your work floor is a great idea if you are invested in making that change. The workshops are tailor made, will suit your audience and is led by an academic who knows the (partly) alienating and estranging dynamics that are part of our academic environment today, revolved around ranking and constant comparing.
Re-create happiness, feeling inspired, knowing what you and your colleagues 'are about' and want to bring into this world.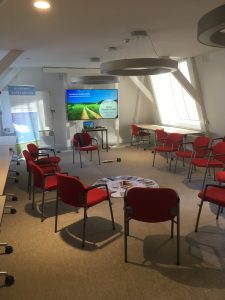 Possible topics for workshops are, but are not restricted to:
"On Belonging", how to appropriate the space you need to grow both personally and professionally
"Surpassing the Impostor Syndrome", becoming aware of your internal dialogue and work with nurturing and affirming alternatives
"Difference", on being academic as an embodied practice
"Balancing Academic Work & Life"
Teaching/supervising professionalization
Professionalization of communication on the work floor, learning to speak I-language, to deal with conflicting interests in an empathic manner, to 'connect before correct', aimed at upgrading the level of commitment in your team or institution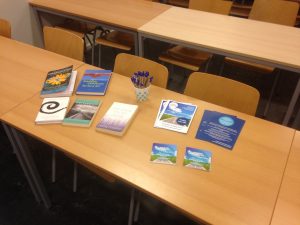 The workshops are a tool to attend to (young) academics in developing a professional, constructive and compassionate attitude towards their work as researchers, teachers and administrators.
Developing a professional, constructive and compassionate attitude towards the academic self
Contributing to a nurturing environment for themselves, their colleagues and their students
Acquiring the principles of First Aid for Academic Self Care