Authenticity Courses to enhance both your personal and professional growth
For whom are the 2018-2019 and 2019-2020 courses intended?
You are working on your project, you are aware of your uneasiness with 'uncertainty', and you want 'to become comfortable with uncertainty', resilient even…
You want to be(come) the most pro-active and positive version of yourself.
You love the academy. Still, you feel uneasy with the harsh manner of communicating and the almost constant invitation of comparing yourself to high-achieving Others and you find the 'profile neurosis' your colleagues seem to suffer from toxic and taxing…
You want to reach for your highest potential and carve out your niche in academia.
Please note that all participants have financed participance through the so-called bench-fees or personal & career development budget in their projects, after getting their requests approved by their supervisors.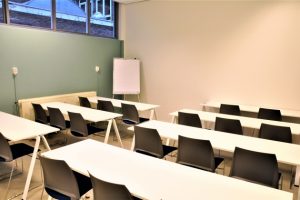 2018-2019: Second semester: February-May 2019 (7 sessions, Tuesdays, 11.00-13.00) Maximum of 12 participants (FULL) 
Tuesday 28 May 2019: Final Presentations, Q&A, and drinks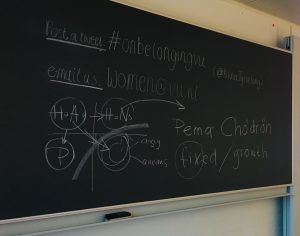 2019-2020
September-May 2019* (7 sessions, Tuesday 11.00-13.00)
Maximum of 12 participants
E-syllabus with mandatory literature will be provided
Learning goals:
Becoming comfortable with uncertainty, both in your project and in your field
Personal and professional growth
Effective and pro-active manner of working, balancing both work and downtime
Clear sense of what your personal goals are
Ability to voice your needs in a professional and empathic manner
Schedule Course 'Authenticity Course: Personal and Professional Growth'
2018-2019AA2
Tuesday 17 September 2019: Introduction
Dates will follow: 'Professional and powerful communication': On working congruently and learning to say 'no' emphatically
Dates will follow: 'The Second Quadrant': On working pro-actively and being kind when you get sidetracked
Dates will follow: 'The One Thing': On really connecting with your most important tasks
Dates will follow: 'Aligning with your ambitions': On knowing what you are about and organizing your next steps
Dates will follow: 'Being here and being real' 

(Deadline: 'Personal Academic Constitution' max. 1.000 w)
Dates will follow: Presentations and Q&A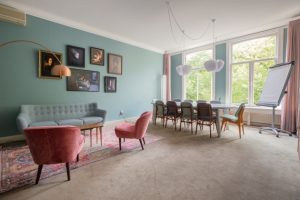 * Experience teaches that slowing down and spreading the sessions over the entire academic year is preferred. No worries: there will be multiple groups, guaranteeing a maximum of 12 participants per group. More practical information will follow after enlisting.