You may find yourself at a point where you long for individual coaching to (re)discover what your ambitions, intentions and desires are regarding your academic and intellectual life.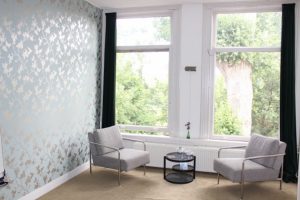 Individual coaching starts with an extensive intake. During the intake we will explore whether you and I are a match and whether I can be of service to you. Since the outbreak of the COVID-19 pandemic, all intakes are held online, through my virtual office in Whereby.
Corona-proof indoor coaching sessions take place in Het Coachhuis, throughout The Netherlands.
If we discover that I can be of help to your process the next sessions are, depending on your preference and the weather:
online

indoor in a pleasant, relaxing environment

or outdoors in nature
The idea behind individual coaching is slowing down, facing what is really going on inside of you, discovering what is no longer of service to you and how you can let go of patterns in your thinking and behaviour which are not nurturing you. Going down this path is meant to get you back on your track, of feeling inspiration and living congruently with your higher goals in life.
For outdoor coaching sessions, we will find the perfect spot together.
Want to sit down, take some time, and catch up with yourself?
Schedule an appointment with Anna.
—
Friendly reminder on financing individual coaching: After approval of my quotations by supervisors, most participants finance individual coaching out of their bench-fees or personal and career development budgets.