Academic Jam Sessions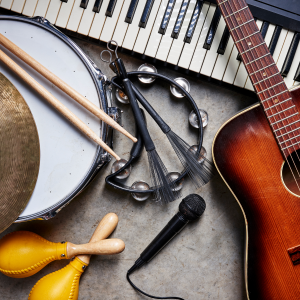 Friday 12.02.2021, 10.15-11.15: Academic Jam Session (€ 45,50)
Friday 12.03.2021, 10.15-11.15: Academic Jam Session (€ 45,50) 
Workshops & Training
Friday 05.03.2021, 13.00-16.30: Workshop Mapping the Internal Landscape (€ 119,-)
**
Individual Coaching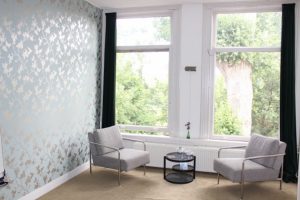 Anna counsels on Thursdays and Fridays.
Contact Anna and schedule an appointment that suits your needs.
*
Looking back on beautiful sessions
Thursday , 17.12.2020, Online: 'Academics Taking Stock. Gains, Losses and Helpful Coordinates in a COVID19-Context' (Huizinga Institute Utrecht)
Friday, 25.09.2020, Nijmegen: "Mapping the Internal Landscape" (NOSTER Research School)
Friday 13.07.2020, Online: "Mapping the Internal Landscape", Training in empathic attention for your inner dialogue related to work & research
Wednesday 24.04.2020, Online: Huizinga Institute: "Comfortable with Uncertainty" Intensive training with 11 participants in learning to become comfortable with uncertainty by re-connecting with your core values in profound manner.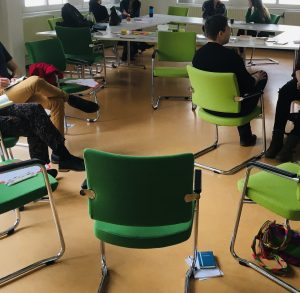 Friday 21.02.2020 and Friday 28.02.2020
Leiden Institute for History: Walking the Tightrope. Training for Early Career Academics to Balance Research, Teaching, Admin & Life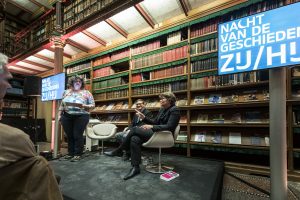 Saturday 26.10.2019: The Night of History, Rijksmuseum Amsterdam
A wonderful session on the history of sexuality in the beautiful library of the Rijksmuseum together with Elwin Hofman, postdoc at the KU Leuven and Irene Hemelaar as moderator. (Photo by Jan Kees Steenman)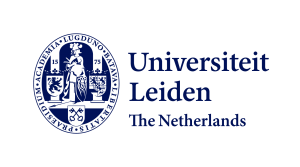 Thursday 22.08.2019: Training at Teacher's Conference, International Studies (Leiden University): The Sea, the Sand and the Surf: Working with Strategical Faultlines (Noordwijk)

Thursday 06.06.2019: Workshop 'Big Dreams and Practical Steps', Career Orientation Course for 3rd year BA-students in English, led by Dr Kristine Steenbergh
Tuesday 14.05.2019: Graduate School of Humanities (Rijksuniversiteit Groningen), Workshop on Reaching Your Highest Potential: Getting in Touch with Your Passion and Ambitions (unapologetically)
Tuesday 21.05.2019: Masterclass Outsmarting the Impostor Phenomenon and Other Self-Defeating Dynamics
Tuesday 16.04.2019: NOSTER Research School (Radboud University Nijmegen), Workshop on Balancing Academic Work & Life
Wednesday 20.02.2019: Huizinga Institute Amsterdam, Intersectional Analysis and Academic Selfcare
Wednesday 16.01.2019: De Lindewei Leiden, Authenticity Circle
Wednesday 12.12.2018: De Lindewei Leiden, Authenticity Circle

Tuesday 11.12.2018: Vrije Universiteit Amsterdam, Interactive Lecture: 'On Belonging in Academia. Surpassing the Gendered Dynamics of the Impostor Syndrome'
27.10.2018: Rijksmuseum, 'Nacht van de Geschiedenis', Interviewing Hedy D'Ancona
Also looking back on wonderful private sessions, by the way, magical ones even… but those are… you know… private 🙂