Anna organizes Authenticity Circles: intimate gatherings that help us on our way to reconnect with our higher selves, our deeper ambitions and our need to work in an inspired way.
The Circles are designed around a program which help us on our way to start caring deeply for ourselves on the workfloor. And rest assured, caring for yourself has nothing to do with egomania, it is all about healthy self-love.
Gatherings are aimed at identifying our feelings, dilemmas, questions, discomfort and hesitations that we may have about our lives as academics. There is no pressure on sharing what is alive in you. You are invited to actively reflect upon how you are doing and what needs are alive in you.
Authenticity Circles offer an inspiring way to get to know kindred spirits with clear intentions and wishes to rediscover the fun and playfulness academic work has to offer. By fully embracing how light academic work can be, we will create the safe space that we need to work differently, congruently with who we really are.
The first two Authenticity Circles are held in Leiden in 'De Lindewei', Jacob Catslaan 12.
1st Circle, 12.12.2018: On impostor feelings
The first Circle on becoming aware of 'impostor feelings' – the inability to appropriate success and the complete appropriation of failures – and our internal dialogue was a wonderful, intimate gathering. The Circle enabled profound sharing on the matter of 'impostor feelings', how to be aware of them and how to care for ourselves by simply accepting that these feelings are one part of our internal dialogue. We also shared our deep beliefs concerning the kind of academic we aspire to be, understanding that whatever we admire is already a quality in ourselves waiting to be nurtured and developed.
2nd Circle, 16.01.2019: On 'feeling welcome'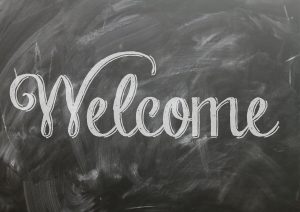 The theme of our gathering next Wednesday is 'feeling welcome'. This 'theme of life' is connected to the basic level of really allowing ourselves 'to be here and to be real'.
It is so easy for all of us to slip into a mode of 'conditionality' (in Dutch: voorwaardelijkheid), to be 'at war' with ourselves to a certain extent. Most of us are well aware of the conditions that we determine that will make us acceptable to ourselves.
"Because I feel too down, I cannot join/work/talk."
"Because I feel too fragile, I am too scared to meet the eyes the Other."
"Because I feel too hardened, I fear that I will feel no connection with the Other."
"If I lost/gained three pounds, I would…"
"If I had a better job, I would…"
Or something else entirely…
All of these thoughts – there are endless variations to the ones listed above – relate to the 'shoulds' and 'shouldn'ts' that are alive in us. And they are fine. These shoulds/shouldn'ts do not have to go anywhere: they are welcome. They are as much part of us as our more nurturing thoughts.
By slowing down and working with the theme 'feeling welcome' we will create the space we need to observe our shoulds/shouldn'ts and to find the quality hidden within those convictions that guide our everyday choices and actions.
If you feel inspired by this idea of Authenticity Circles and you do not see yourself as a participant per se, but you do have a specific someone in mind who will love these gatherings or you want academics to be able to join these circles full stop: please offer a ticket to that specific someone 🙂
If you want to participate but do not have the funds to register, please get in touch. Every circle has one funded seat. It is Anna's greatest desire that all who wish to join are enabled to do so.
If you need to cancel your attendance, your contribution will be refunded when cancelling 48 hours before the circle(s) you registered for start. A cancellation fee of 5 euros for PhD-students and 9 euros for PhD's will be deducted from your contribution if you have to cancel within 48 hours before the circle(s) you registered for start.