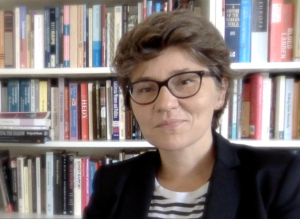 *
Life history
Brief version: failed journalist, turned historian, turned counselor.
Central citation
Pema Chödrön: 'Just where you are, that's the place to start'.
Chödrön inspires me to be present, here and now. Open curiosity is the starting point for addressing the (life) themes to get (back) in flow.
Curriculum Vitae
Experience
Counselor and trainer/ HR Policy and Strategy Advisor
Postdoc researcher/Lecturer (Utrecht University)
Director Non-Profit Organization (Rotterdam)/ Lecturer (Leiden)
Assistant Professor (Leiden)
Postdoc Researcher (Amsterdam)
PhD Student (Amsterdam/Utrecht, Doctorate in 2009)
Personal Assistant Member of Parliament (The Hague)
History Teacher (Rotterdam)
Assistant Researcher (Rotterdam)
Education
Begeleidingskunde (Professional Counseling), Utrecht
Course: Motivation Negotiating, Bakker, Rotterdam
Training: Non-Violent Communication, Ai-Opener, Rotterdam
Course: Effective Communication (Gordon Method), Zwijndrecht
Societal History (Doctoral thesis), Erasmus University Rotterdam
Atheneum with a certificate for Latin, Walburg College Zwijndrecht
For a more extensive resume, please check my Linked-In profile.
*