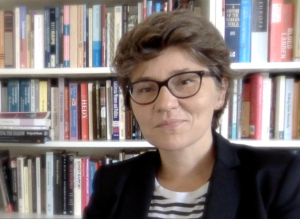 *
'Just where you are, that's the place to start', is a quote by Pema Chödrön that inspires me to be present, here and now. In being present, open and curious, I help address the life themes that need addressing in order to get (back) in flow.
As a counselor and trainer, I support academics and academic teams as a disinterested witness, helping them to grow both personally and professionally.
Curriculum Vitae
Experience
Counselor and trainer/ HR Policy and Strategy Advisor
Postdoc researcher/Lecturer (Utrecht University)
Director Non-Profit Organization (Rotterdam)/ Lecturer (Leiden)
Assistant Professor (Leiden)
Postdoc Researcher (Amsterdam)
PhD Student (Amsterdam/Utrecht, Doctorate in 2009)
Personal Assistant Member of Parliament (The Hague)
History Teacher (Rotterdam)
Assistant Researcher (Rotterdam)
Education
Begeleidingskunde (Professional Counseling), Utrecht
Course: Motivation Negotiating, Bakker, Rotterdam
Training: Non-Violent Communication, Ai-Opener, Rotterdam
Course: Effective Communication (Gordon Method), Zwijndrecht
Societal History (Doctoral thesis), Erasmus University Rotterdam
Atheneum with a certificate for Latin, Walburg College Zwijndrecht
For a more extensive resume, please check my Linked-In profile.
*
Life history
Brief version: failed journalist, turned historian, turned counselor.